At Brick Row, we install, use and recommend our Brick Row Command Anti Virus to remove and prevent
PC Virus Infections and to automatically prevent future outbreaks.

---
No computer should be without Brick Row Anti-Virus Command

If you use the Internet, you need Brick Row Command Anti-Virus Command solution in order to protect your computer against viruses, worms and other security threats. A virus or worm can render your PC unusable, delete files, infect computers of your friends and family, allow a hacker to take full control of your machine. It may even steal your credit card numbers and identity data. Even if you already have another antivirus or internet security program, you still need Brick Row Anti-Virus, because it protects your computer against those viruses, that other programs miss. Call Brick Row for details.
Annual Subscription Rate for Brick Row Command Anti-Virus-$36.00
---
Stopzilla has proven to us to be the most reliable and thorough tool in removing and
preventing Spyware, Phishing and Malware Problems.

---
Stopzilla is currently in stock and ready for installation, shipment, delivery or pick up.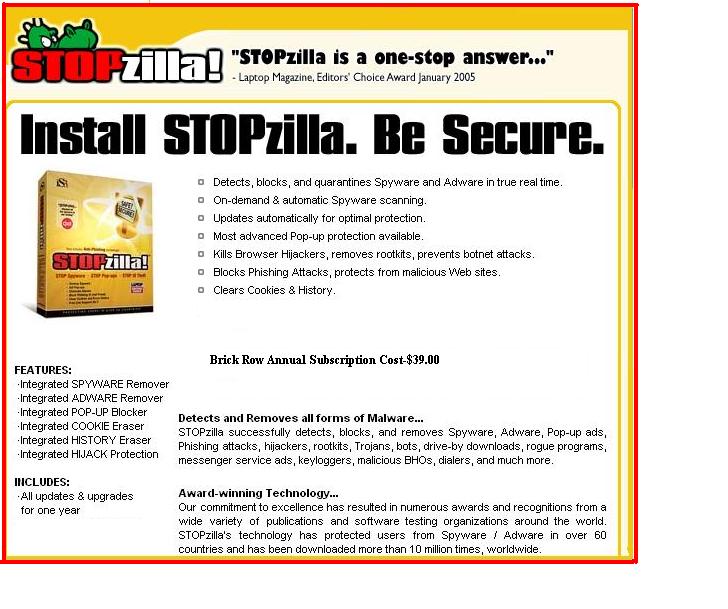 VISA, Mastercard, Discover and Pay Pal accepted