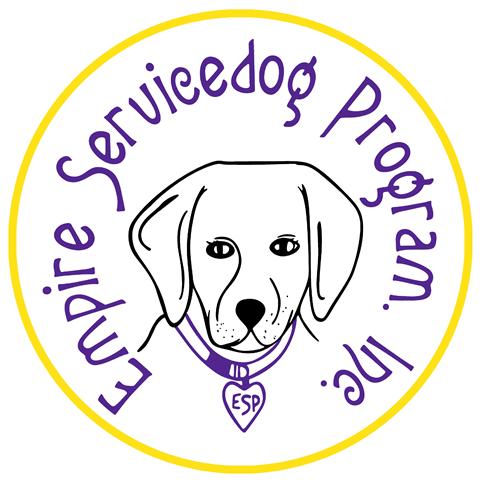 ---
---
Please feel free to contact us at anytime for more information about our program.

---

Empire Servicedog Program, Inc. (ESP, Inc.) was incorporated in November of 2006 to serve the greater capital district of New York State. ESP, Inc. is a Not for Profit Organization founded to provide highly trained service dogs to people with physical disabilities.
The primary objective of ESP, Inc. is to select and humanely train dogs to assist persons who have disabilities. All funds are derived from membership dues, fundraising projects, donations or bequests, and grants.
ESP, Inc. presently consists of volunteers with a passion for placing service dogs in the hands of those who need assistance to lead more independent and productive lives.
Some of us are people living with disabilities, others are puppy raisers, students, and dog trainers.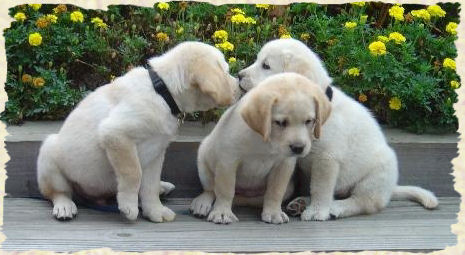 Bliss, Brennan, and Brandy as puppies.
---
What Is A Service Dog?

Although most people are familiar with search and rescue and guide dogs, service dogs are called upon to perform a multitude of tasks. Dogs at a very young age can be taught to turn on/off light switches, open/close doors, retrieve dropped objects, and once their growth is complete (at age 2) they are taught to provide a means of balance for those with limited mobility and pull wheelchairs.
There are many intangible benefits gained in placing a service dog with the right person. Besides the obvious physical assistance, owning a service dog promotes responsibility and a sense of natural nuturing, which prevents loneliness and isolation. Service dogs also bridge the gap between those with disabilities and those without.

---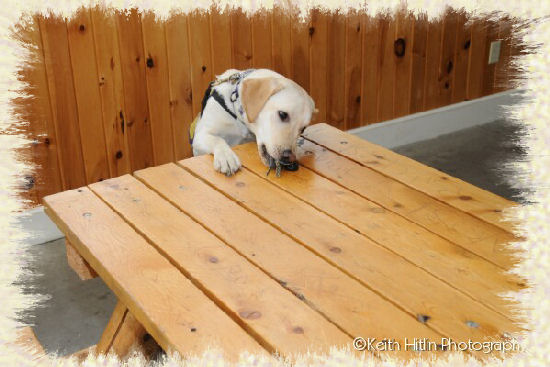 ---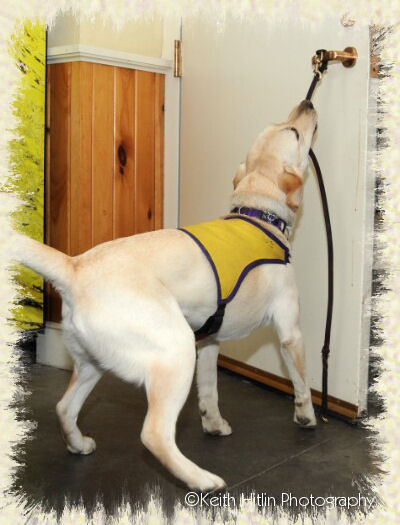 Empire Servicedog Program, Inc.

Box 3054
Albany, NY 12203
(518) 894-4611
Email: email@empireservicedogs.org

Copyright © 2012 -
Empire Servicedog Program, Inc.

---