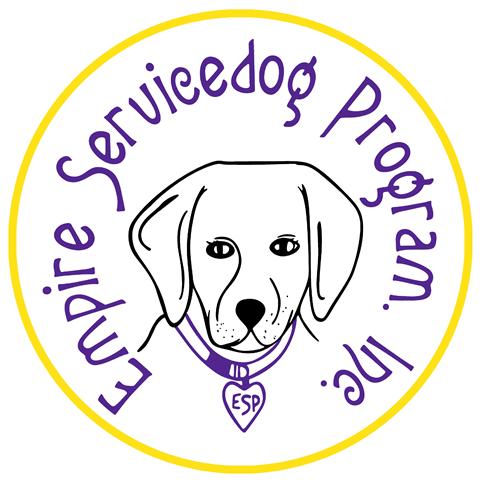 ---

Empire Servicedog Program is a 501 (c)(3) charitable organization that breeds, trains and places service dog with people who have physical disabilities.
Located in the capital district of New York State, we are an all-volunteer organization composed of people who
love dogs and know the difference they can make in people's lives... both physically and emotionally.
---

We are dedicated to changing lives by providing dogs that meet the
individual needs of their disabled owners, and staying connected to the working teams to ensure that both members prosper.
---

ESP depends on volunteers for most of its activities.
We are looking for people with interest in:
fundraising

publicity

recruiting puppy raisers and candidates for service dogs

providing respite for puppy raisers

other--suggest a way you can help!


---
Copyright © 2009 - Empire Servicedog Program, Inc.

by:
Brick Row Computer Co., LLC
www.brickrow.net